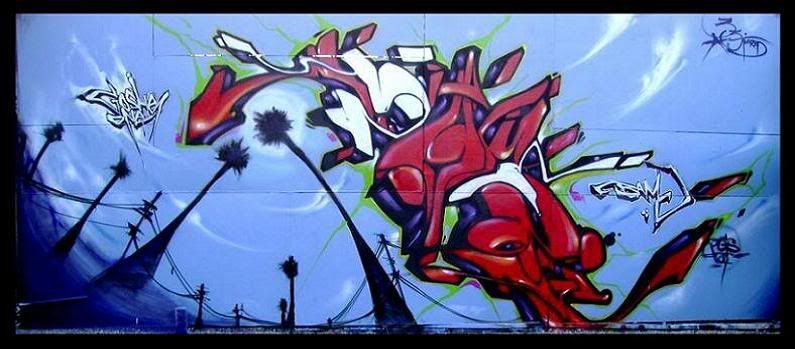 MID CITY comenzó su andadura hace apenas un año como tienda de pinturas, bajo el nombre de
33THIRD
. Pronto comenzaron a llevar a cabo proyectos de graffiti a pie de calle y parece que la cosa les ha ido bien.
Ahora han decidido tomarse este camino mas en serio y crear una galería. Su exposición de apertura es desde luego, de lo mas interesante, con artistas como Besk, Cab, Goshe, Kopye, Kozem, Mandoe, Neo, 7Dee, The Street Phantom (famoso por sus trabajos para Rage Against The Machine) y Bonks. Bajo el titulo "Lost – Graffiti in the city of Los Ángeles", esta exposición esta comisariada por
EYE ONE - Seeking Heaven - EyeLost.Com.